Utopia (the shadow and light installation)
Alexandre A. R. Costa
2011
Lumiere, Durham, U. K.
Exhibition with
Dominik Lejman (Poland), Claire Morgan (UK), Verity Quinn and Bethan Maddocks + Richard Dawson, Edmund Francis (UK), Tracey Emin (UK), LAb[au] (Belgium), Ron Haselden (UK), Claire Fontaine (France), Ross Ashton, Robert Ziegler, John Del' Nero (UK), Martin Warden (UK), Mick Stephenson (UK), Leonardo Meigas (Estonia), Tobie Langel (Switzerland), Jacques Rival (France), Dorota Kraft (Poland), Cédric Le Borgne (France), Richard Wolfstrome / Ira Wightman (UK), Daan Roosegaarde (The Netherlands), Boo Beaumont (UK), David Batchelor (Scotland), Simeon Nelson (UK/Australia) + Rob Godman (Soundtrack) + Nick Rothwell / Deadgood Studio (Coding)(UK), Liverpool Lantern Company (UK)... Accompanied by the Bagdaddies and Jazz in my Pants Compagnie Carabosse (France), Peter Lewis (Canada), [Engineered by Water Sculptures (UK)], Luma Labs (UK) [conceived by Paul Goodfellow]. Walter Holt (UK),
Alexandre A. R. Costa (Portugal)
, Hi-lights (UK), Tim Etchells (UK), Jana Matejkova (Czech Republic) + Andrew Dickens (sound) (UK), Martin Creed (UK)
Information about Lumiere
"Early estimates indicate that 140,00 people took to the streets of Durham to enjoy the 35 artworks (...) LUMIERE is brought to you by Artichoke - best known for creating unforgettable events like La Machine in Liverpool or Antony Gormley's One & Other.
1

Information about the Alexandre Costa`s UTOPIA, produced by ARTICHOKE (London) for LUMIERE (Durham) U. K.

"UTOPIA sits on the rooftop of the derelict former ice rink. Once a pleasure palace, Costa's flickering installation appears to question the original purpose of the building. The piece is inspired by Thomas More's work of fiction, written in 1516, in which he talks about the idea of the 'island' as both liberating and isolating depending on your viewpoint. UTOPIA creates a similar paradox depending on how you view the work as it rolls through a shifting sequence. With a constantly changing perspective, the word UTOPIA is only ever fully lit when the sequence aligns. Will you catch it?"
2


The artist wants to thank the support and cooperation
- In Portugal
Mário Caeiro (utopia curator)
Miguel Ângelo (utopia technical design)
Francisco Laranjeira (utopia app/animation design)
- In United Kingdom
Martin Warden (utopia production, project coordination)
Ahmed Albasri (utopia production)
Richard Tiffany (utopia multimedia programming)
Helen Marriage and Nicky Webb (directors/curators, artichoke)
Hannah Standen (associate production, artichoke)
Cathy Hirschmann (general management, artichoke)
Susie Thornberry (communication / assistant production, artichoke)
And to LUMIERE and ARTICHOKE team, involved in the management, production, communication and presentation of UTOPIA in Durham, U. K.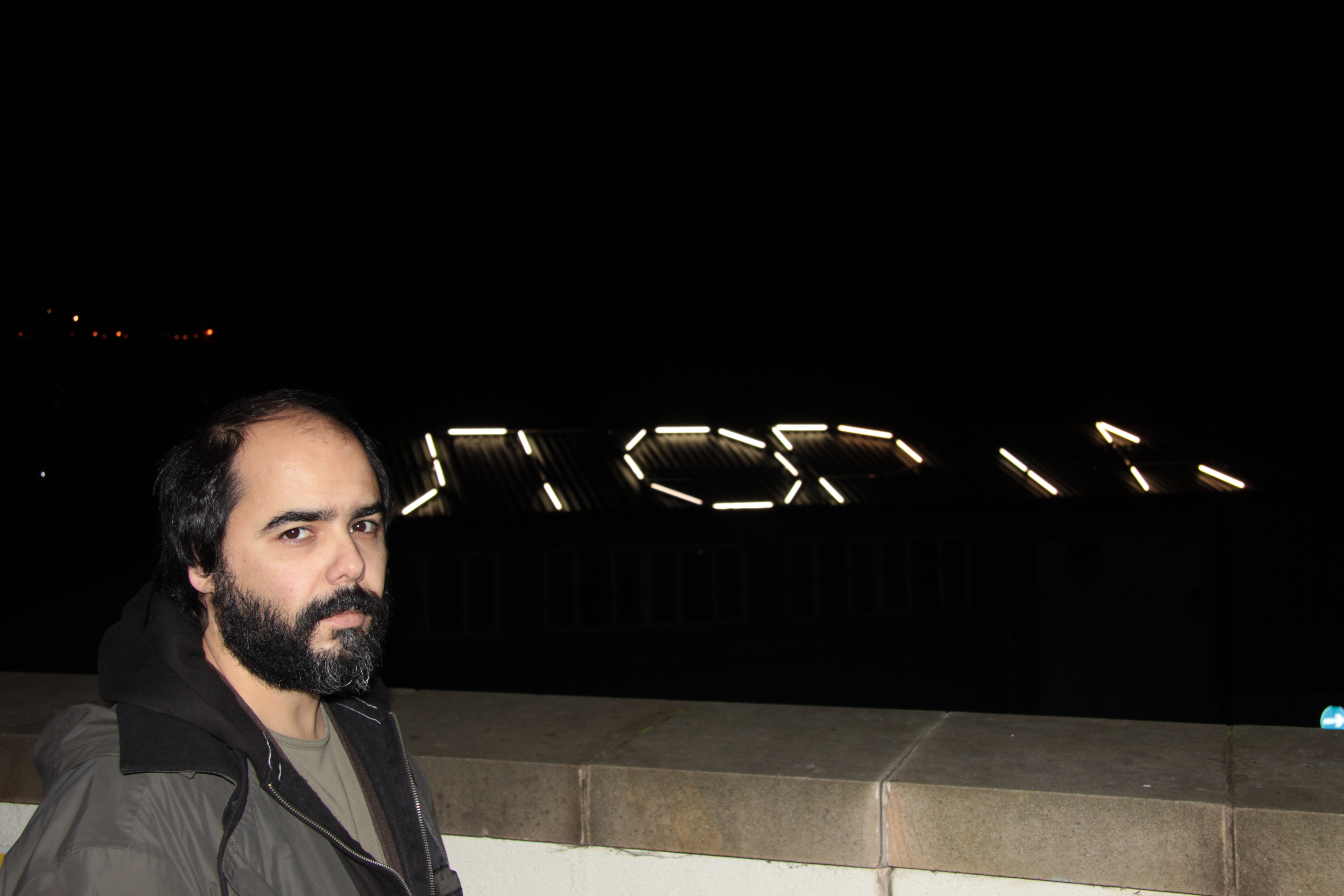 Information about the artist
"The artist and curator Alexandre A. R. Costa was born in 1973 in Braga, but lives in Porto, Portugal. He works across a variety of media from illustrations and photography to video and performance. He has co-founded a number of artistic spaces in Porto, Portugal where he has also curated the activity at these spaces. His work is often concerned with a contemporary sense of disorder and transformation, disrupting the idea of linear communication systems, regularity, and the power of certainty."
3

______________
1 http://www.lumieredurham.co.uk/about/ (acedido em 2011)
2, 3
http://www.lumieredurham.co.uk/programme/installations/utopia/ (acedido em 2011)
ou http://2011.lumiere-festival.com/programme/installations/utopia/ (acedido em 2015)

::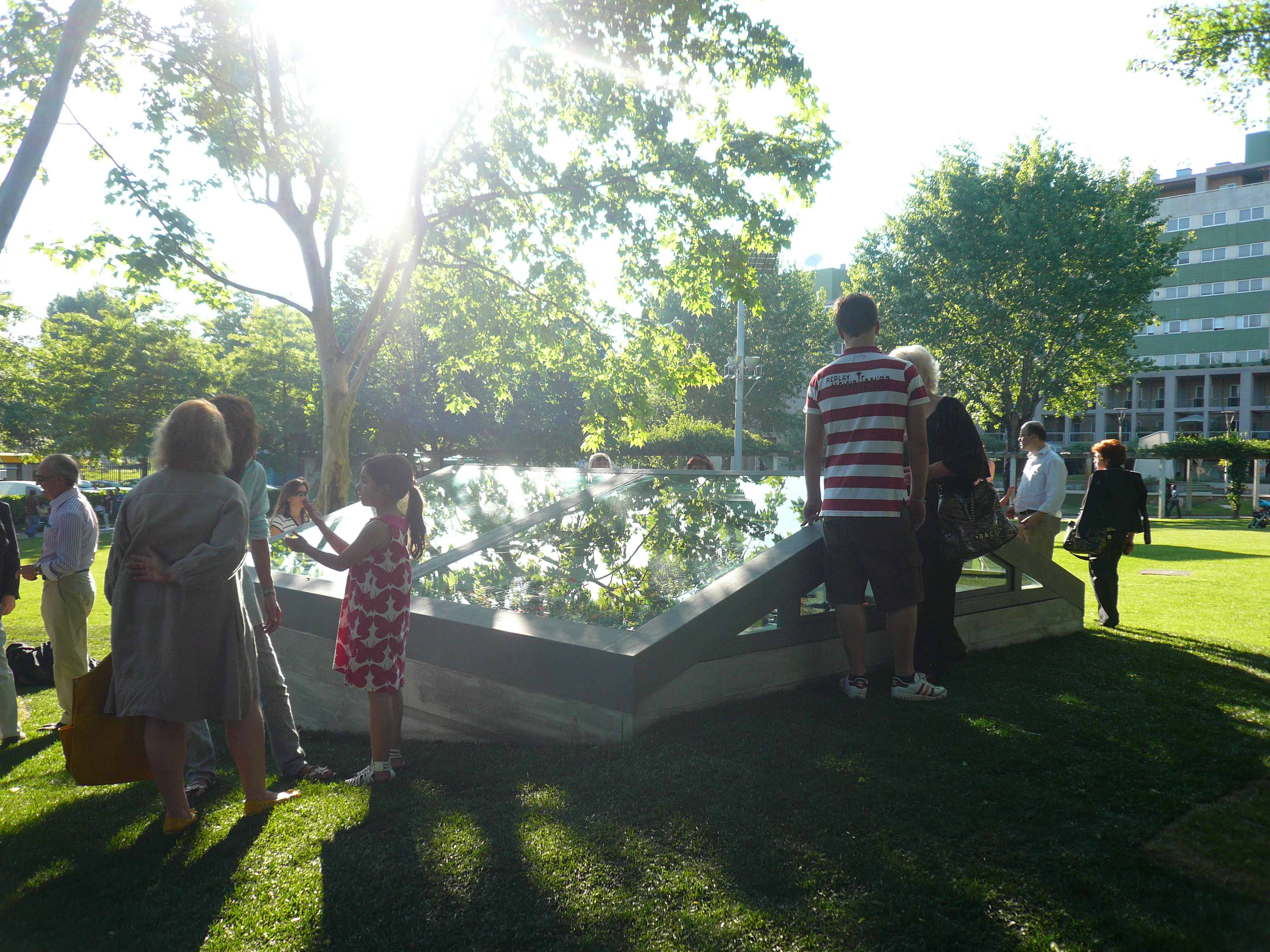 ANTI-MONUMENTO À GUERRA - WAR TOY ON MY WAR


Alexandre A. R. Costa (com Jorge Fernando dos Santos)

2010

Vila Nova de Famalicão, PT

Obra de Arte Pública: Escultura/ Arquitetura/ Instalação/ Intervenção-Ação Comunitária com a participação de 4000 jovens, realizada por convite e em articulação com a Aministia International & Casa da Cultura, Câmara Municipal de Vila Nova de Famalicão.

Local de implantação: Parque da juventude em Vila Nova de Famalicão.

Em 2012 – Distinção – Nomeação: International Award for Excellence in Public Art pela Forecast – Public Art Review [Public Art Review (USA) and Public Art (China)]

– Membros do comitê de organização: Lewis Biggs, independent arts consultant and former director of Liverpool Biennial and Tate Liverpool, Great Britain; Lingmin, professor at the College of Art and Design, Shanghai University; John McCormack, former director of Govett-Brewster Art Gallery and Dunedin Public Art Gallery in New Zealand and gallery owner; and Wang DaWei, Dean of the College of Fine Arts, University of Shanghai and publisher, Public Art (China).

Em 2013 – Distinção – Alto Apoio da Presidência da República Portuguesa

- Esta obra de arte pública, com características de intervenção social, recebe esta distinção nas celebrações do terceiro ano da sua implantação com uma iniciativa concertada com a Amnistia Internacional, tendo como coordenadora Vitória Triães, em torno dos direitos humanos.


© Alexandre A. R. Costa